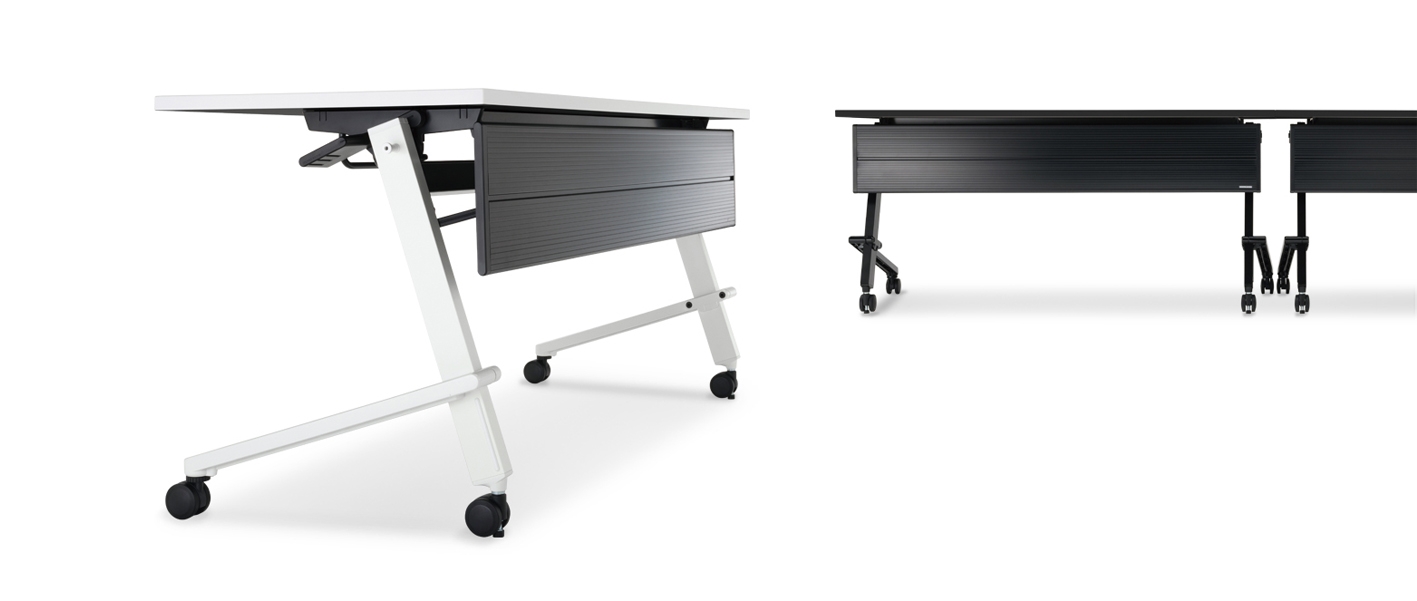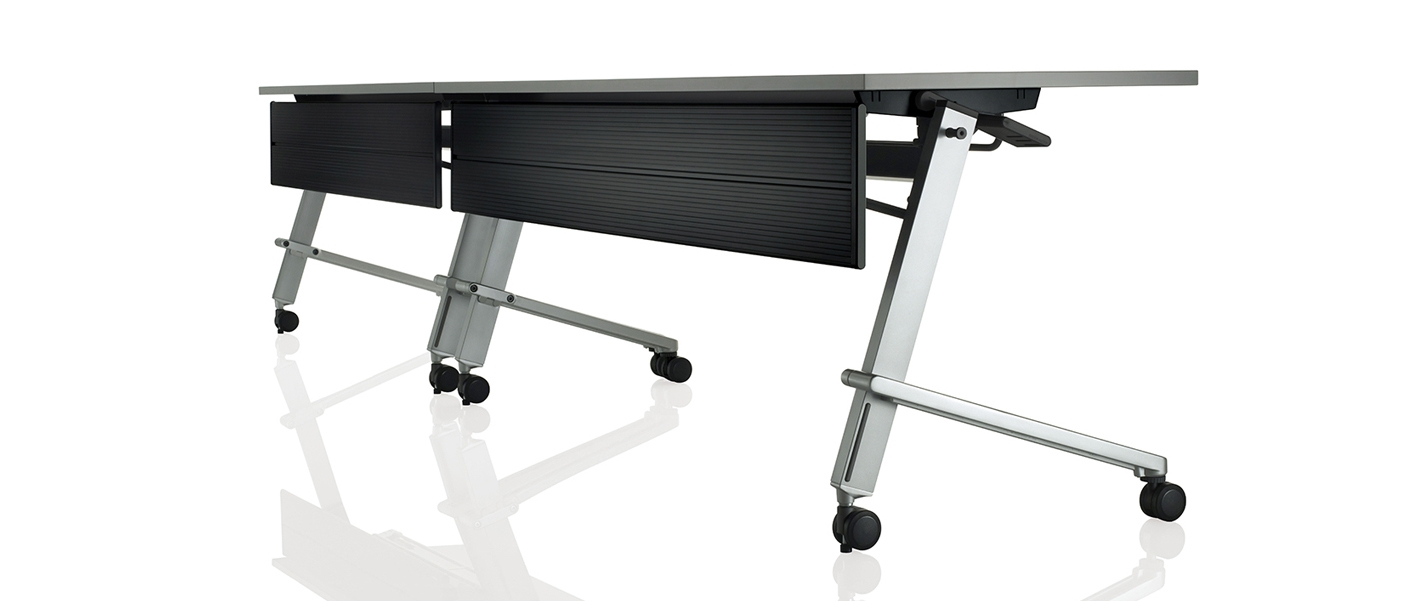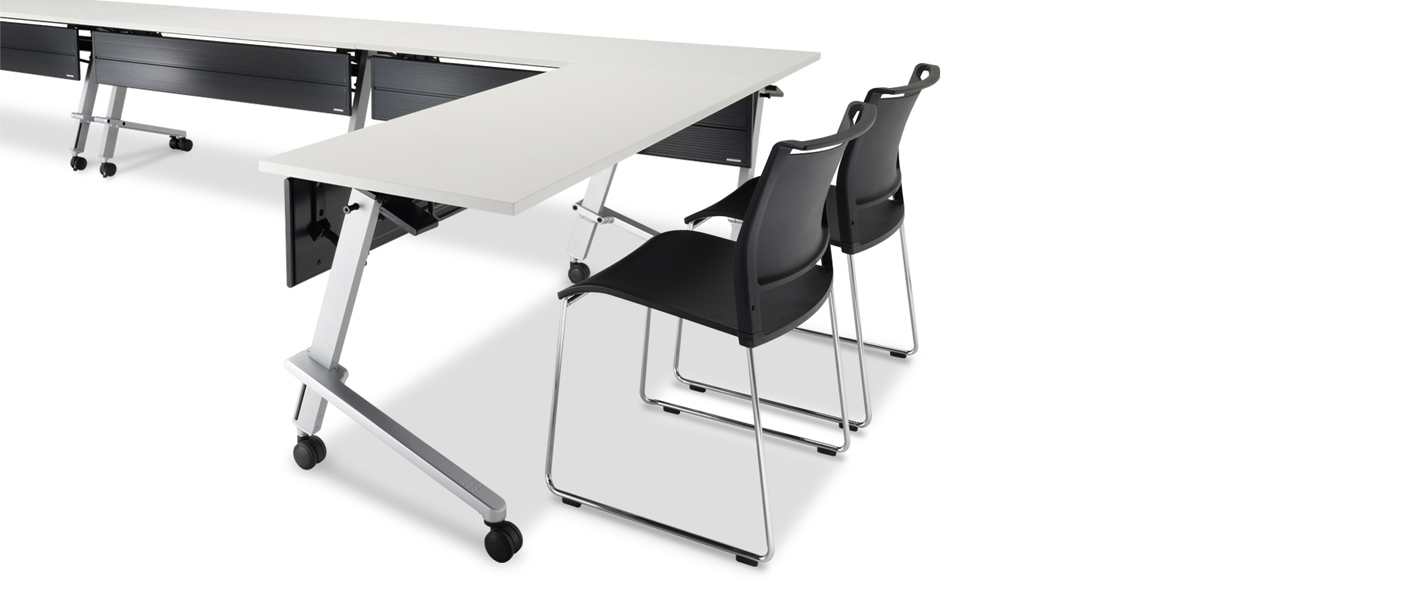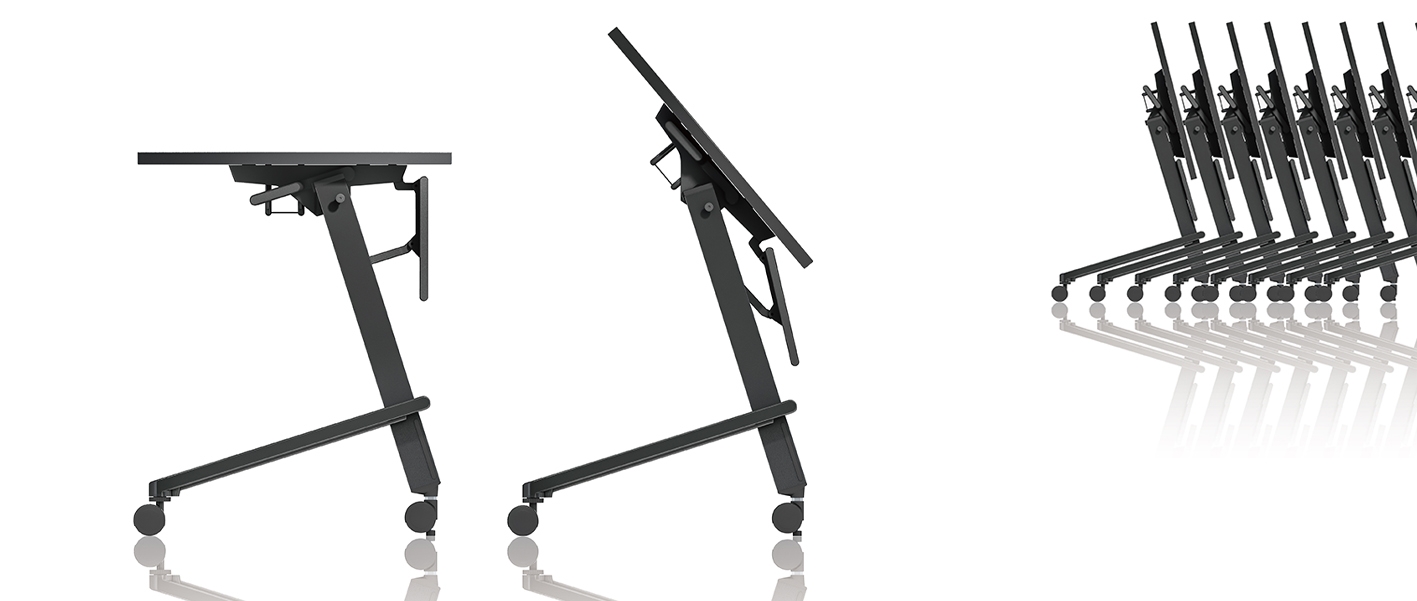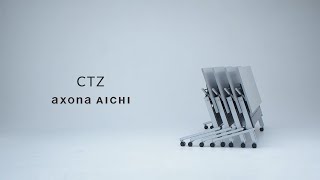 Specifications are subject to change due to various circumstances.
Please contact us for the latest specifications.
UNIVERSAL DESIGN

A requirement for public furniture used by many people is the universal design providing user-friendliness and a high standard of safety and durability. CTZ is exactly the right kind of functional table incorporating these universal design concepts wherever possible. In 2016, the CTZ table was awarded an Honor of the Universal Design Expert prize by the industry judges.
This operating system enables stoppers within the front caster to rise and lower automatically with the movement of the tabletop. This safety device prevents accidents due to forgetting to lock the casters.
A light touch of the wide levers makes it easy for anyone to release the locking system when reconfigured.
This parallel nesting design enables the table legs to stack tightly together in a beautiful and compact way.
Hooks on both ends of the top for hanging handbags.
Adjustable casters enable the top to be set horizontally and prevent wobbling on uneven floors.
Specifications
Tabletop

Flash structure, Melamine surface, ABS edge

Modesty panel(Option)

ABS extrusion

Shelf

φ12.7mm steel pipe, baking finish

Leg

60mm×30mm steel Square-bars pipe / Aluminum die-casting, baking finish

Casters

Front : φ60mm Urethane casters with synchronized stopper

Rear : φ60mm height adjustable Urethane casters

Patent registration

USA, Germany, Japan
TABLETOP(FINGERPRINTLESS TYPE)